Wood Heating Pellets
Bear Mountain Premium Wood Fuel Pellets


Bear Mountain Premium Plus Wood Fuel Pellets contain significantly less moisture than the industry standard resulting in heating your home faster and hotter. We take the time to dry our pellets like no one else which means you get more fuel in every bag and you use less of that fuel to burn away excess moisture. Instead you use the fuel you purchased to heat your home, not dry your pellets.

Bear Mountain Premium Plus Wood Fuel Pellets are made exclusively from Douglas Fir with a hint of Western Red Cedar. We tightly pack our pellets only with these high-energy species, which gives you more heat. Review the full description below for more details on how the low moisture content and species of wood will give you the best pellet for heating your home with minimal cleanup. At the same time, heating with wood pellets will keep your carbon footprint as small as possible, which means great things for our environment.
---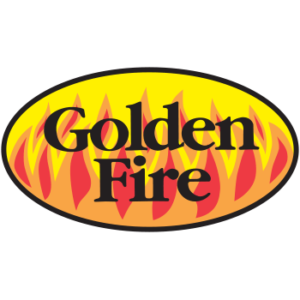 Golden Fire Wood Fuel Pellets
For more than 25 years Golden Fire Wood Fuel Pellets has set the industry's GOLD STANDARD of wood pellet fuel. Our time-tested consistent production methods ensure that every bag you purchase contains the lowest moisture content, highest heat and lowest ash wood pellet fuel available because we hand select our raw materials ensuring that each and every pellet is made from 100% Douglas Fir.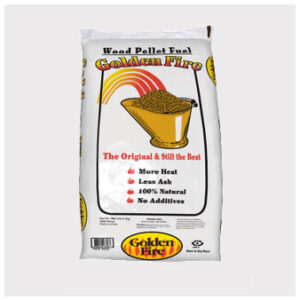 You won't find another pellet that is dried to our industry leading low moisture content of less than 2.5%, and unprecedented average of only 1.9%! Less moisture means you don't have to burn off excess water in the pellets which results in more heat, heating your home faster, and an extremely low ash content that makes it easier to cleanup. Check out more details below and remember that when you're heating with wood pellets, you're leaving a smaller carbon footprint which means great things for our environment.

---
BBQ Barbecue Pellets